Posted by Pauline at 4 January, at 04 : 51 AM Print
According to the Business Insider, Singapore is one of the ten most expensive cities in the world. Singapore is not only the world's expensive city, but also a Garden City with over a dozen free parks. Incredible street food, eclectic budget shops, you name it, you will find everything in Singapore.
Quora, one of the social networking sites to connect with likeminded people, has a thread about the best things to do in Singapore. We analyzed the Quora thread and pulled out the most popular suggestions from the locals.
Whether you want to explore the hot new hipster neighborhoods or try best street food, the list includes some of the great things you can do in Singapore.
1. If you are a nature lover, you can visit the Singapore Botanic Garden. It is a home to varieties of exotic plants and flowers. Good thing about the Singapore Botanic Garden is it is free. The garden opens every day from 5 in the morning to midnight.
2. How about loitering in hot hipster neighborhood? Check out Tiong Bahru, a hipster neighborhood that offers restored shophouses, extravagant shops, restaurants, and bars.
3. Are you epicurean? If you are, you can eat at a hawker center and try varieties of mouthwatering local dishes from spicy curries to savory noodle. Incredible street food is one of the specialties of Singapore, and you can try street food in hawker center.
4. Hainanese chicken rice is one of the most popular dishes in Singapore. Everyone has their own favorite spot for the dish. Tian Tian Chicken Rice and Wee Nam Kee Hainanese Chicken Rice are some of the popular eateries specializing in rice dish.
5. If you are fashion freak, you can visit Haji Lane in the Kampong Glam. The neighborhood has many shophouses.
6. Want to enjoy the breathtaking panoramic views of Singapore, visit the Singapore Flyer.  Singapore Flyer is 541 feet tall from the ground level.
7. In Pasir Panjang Road, you will find a free park Haw Par Villa, where you will get to see over 1,000 statues and intricate dioramas. The statues and intricate dioramas depict Chinese folk tales and legends
8. There are 22 shopping malls and six large department stores on Orchard Road. On these malls and department stores you can choose from 5,000 brands.
9. Singapore also offers river tours. You can try Boat Quay, Clarke Quay, and Robertson Quay.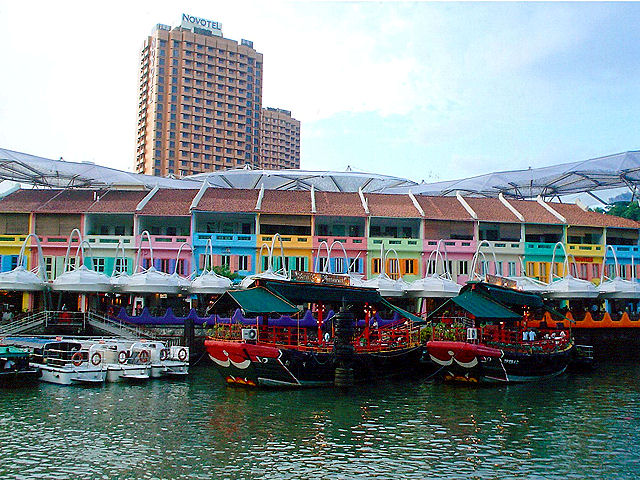 10. At Ya Kun Kaya Toast, you can try Kaya Toast that contains sweet coconut jam and butter and a soft boiled to give your day a healthy start.
11. Visiting Zoo is another fun thing to do in Singapore. In Singapore zoo you can see varieties of animals such as rhinoceroses, giant crocodile lions, otters, pygmy hippos, and zebras. If you want, you can eat with orangutans around you.
12. If you are in Singapore, make sure you witness the Mid Autumn Festival. The festival is held Singapore's Chinatown from mid September to mid October. Creative lantern, decorative displays and mooncakes are the specialties of this festival.
13. On Bayfront Avenue, there is the Marina Bay Sands SkyPark. You can gaze at the city from observation deck and infinity pool.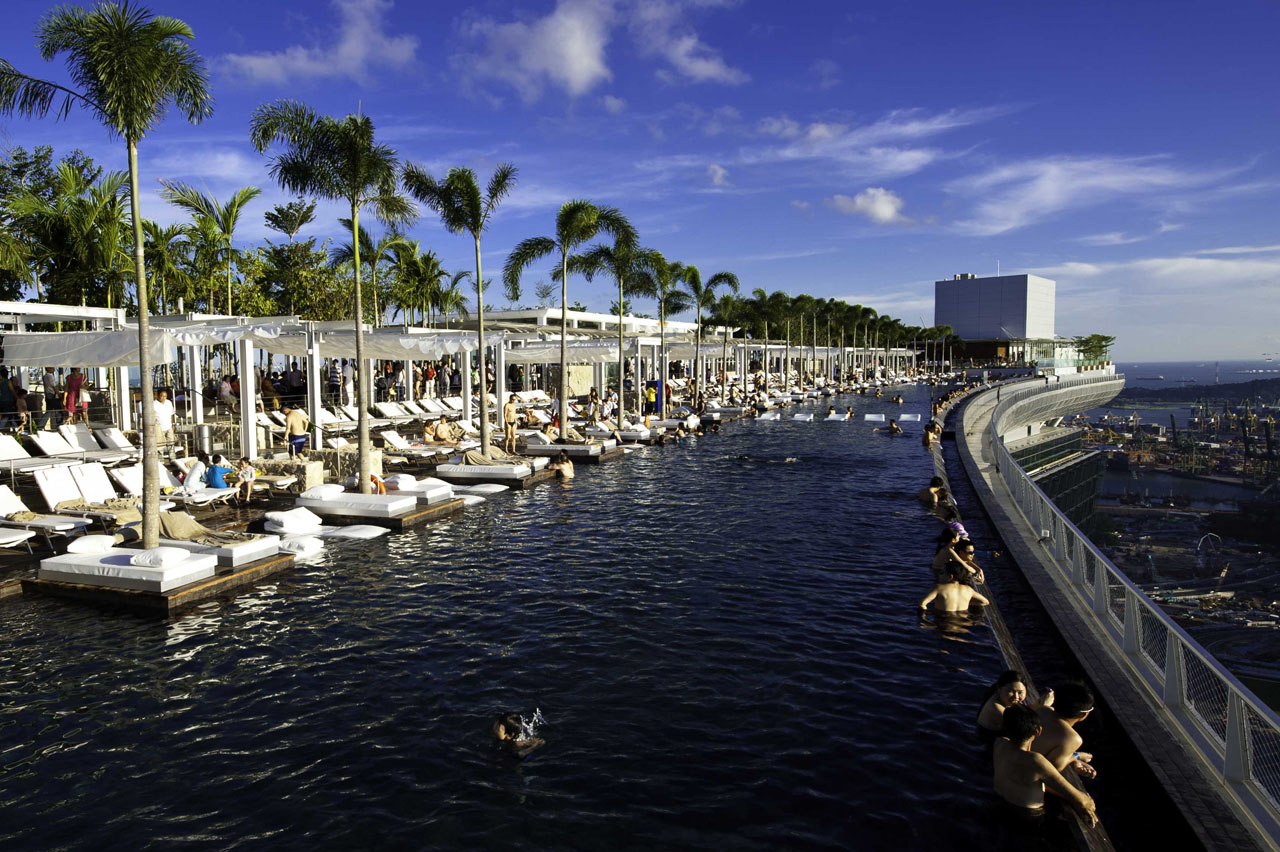 14. If you are a food freak, you will surely love chili crab, a crab dish cooked in a semi-thick tomato and chili sauce.
15. You can observe Night Festival, film screenings and exhibitions at the National Museum of Singapore. The films and exhibitions depict the history and culture of Singapore.
16. Jurong Bird Park is a wonderful place for bird watchers. More than 5000 birds of 400 different species are available in Jurong Bird Park, in Jurong Hill.
17. Clarke Quay is a historical riverside quay. It is a wonderful venue for restaurants, bars, and entertainment needs. You can practice your karaoke skills if you want.
18. Pulau Ubin is a serene island oasis. You can reach Pulau Ubin from Changi Village through boats. Pulau Ubin is a wonderful destination for cycling and kayaking.